I found an Arduino Uno under the X-mas tree: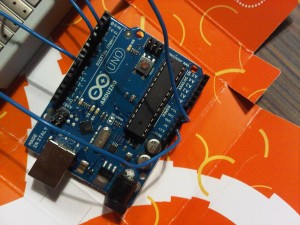 I'm still waiting for my Ethernet Shield to ship. In the meantime I wanted to get started with some of the "simple" stuff like controlling single LEDs, triggering events using pushbuttons etc. It came in handy I still had my 1980's "Kosmos electronic X3000" workshop kit around, which I used to experiment with when I was a teenage nerd: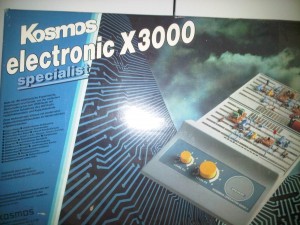 I guess I'm still a nerd: My heart jumped a bit when I found out they seem to still sell these things.
Here's what they look like in combination: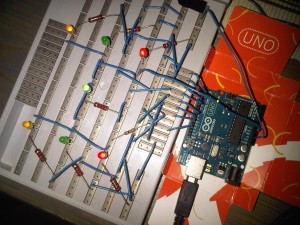 You and I know that talking about new ideas prematurely is the best way to kill them. Anyhow you should expect some Arduino related posts over the next year or so…